5 Reasons to Try To Be More Independent (DIY)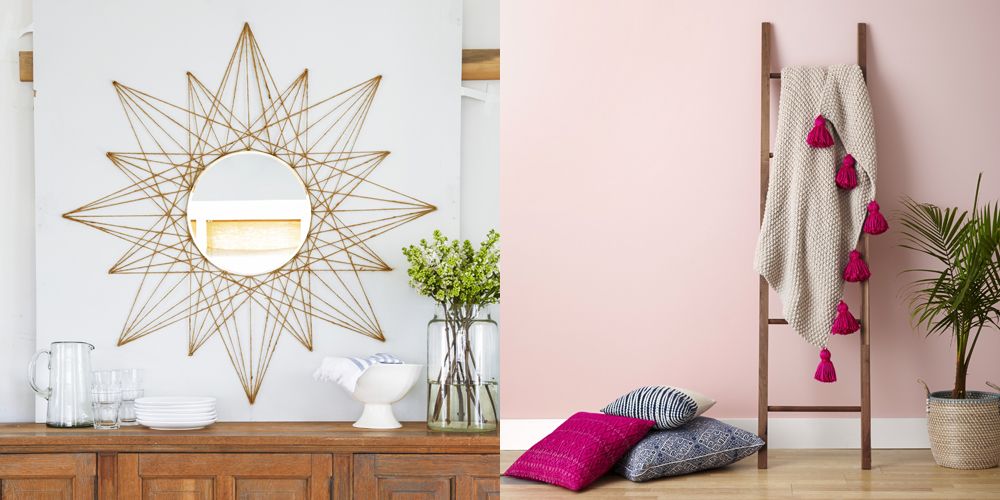 As social distancing keeps many of us at home, now is a prime time to "do it yourself" and tackle some projects or learn a new skill. Beyond the satisfaction that comes with creating something using your own two hands, there are many benefits of DIY-ing. Not only can it help you save money, but DIY projects offer you real, hands-on ways to empower your mind and improve your wellbeing.
Whether you're a DIY novice or have been refurbishing furniture for years, we've got five reasons you should tackle that DIY project.
Boosted Brain Power
DIY-ing is a terrific way to gain new skills or knowledge. Whether reading up on techniques online or discovering how a broken appliance ticks, each project you tackle will teach you something new and improve your problem-solving abilities. Who couldn't use a boost in that area?
There are endless free online resources you can use for all kinds of DIY projects. Here are a few to help you get started:
YouTube. Nowadays, you can search for almost any kind of DIY type and find a free YouTube channel that supports your interest. Want to learn how to add a patio or stain your deck? Maybe you want to tile your bathroom or put up a fence. YouTube has you covered. Just search, explore and learn!
Get started by checking out American Family's DIY Eco-friendly Kit, where we'll walk you through how to create your own on-the-go sustainable living kit.
Today's Homeowner. Tackle any DIY project on your list with the help of Today's Homeowner — a DIY website for all things home improvement. It's home to over 3,000 articles and videos equipped with expert advice for improving every aspect of your home.
Skillshare. For the craftier DIY-er, explore your creativity at skillshare.com. Here, you'll find hundreds of free classes ranging from crafts and photography to business and writing. Find what fascinates you and dig in.
Illuminating Self-discovery
From helping you uncover your natural talents to pointing you toward your values and passions, DIY-ing is a great way to find out what matters most to you. Plus, DIY projects offer a great way to express your personality! Win-win.
Our advice for best results? See what other people are doing!
Head to Pinterest, where you can gain inspiration from like-minded creatives. Check out American Family's Pinterest board about DIY and Sustainability.
Make the most out of your social media accounts and start following your favorite DIY experts.
Do you have a friend or family member who has a certain DIY skillset? Give them a call and see if there are any tips and tricks they can share with you.
Good for Charity
Surprisingly, you can make for charity! After doing a DIY project, you can send it away to people who need it most. And, if you decide that a DIY project isn't for you, you can even donate the resources to your charities! It allows you to give back to society by creating inspiring and beautiful things, which will then get sent out to those who are in need of it the most.
Richer Relationships
Few things bring people together like shared interests, and DIY projects encourage these special connections. Whether you enjoy cooking, crafting or remodeling, chances are there is a large community of people who can offer friendship and support — an essential part of keeping your dreams on track.
And the good news is, during this time of social distancing, you don't even have to leave your house to enjoy the support system of DIY-ers like you. All you need is a computer and internet connection to have access to countless groups dedicated to the DIY lifestyle. Here are a few to look into:
Facebook Groups. Long gone are the days where Facebook is a simple status update and photo album. Now, you can join a variety of communities and groups designed for communication. If you want to find others who are interested in a common activity or project, you'll likely find a Facebook Group already dedicated to it. If not — create your own!
Reddit. Made up of millions of subreddits focused on different topics, Reddit is a massive collection of forums, where you can share content and comment on other people's posts. Gain some inspiration and enjoy the support of others by finding or creating a subreddit.
Bonus: Joining a group or forum means you can show off your DIY accomplishments! It's fun to share with others and sometimes a little praise is all you need to spark some motivation to start something new.
Newfound Confidence
Amid life's uncertainties, DIY-ers rely less on the products, services and expertise of others. Instead, they find an exhilarating sense of freedom through the new skills and confidence they have cultivated, a quality that spreads to all areas of life.
This confidence can lead to a more motivated mindset, which is needed now more than ever. Keeping yourself occupied, exploring your creative side and putting yourself to work has the potential to be a catalyst for something much bigger down the road. A career change, a side gig, opening your own business — what do you want to get out of your efforts?
So the point is simple — DIY-ing is great for your overall happiness! If you lately find yourself with more time on your hands at home, consider tackling some projects yourself or learning a new skill. You just may find it a great time of self-discovery.